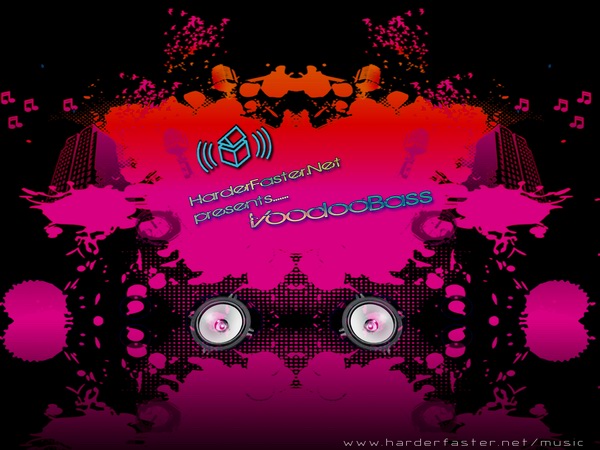 I did this proper banging mix for my good friend Voodoobass the other day and its been featured on his podcast for Harderfaster.net...
Due to some pretty serious gremlins, namely massive computer failure and laptops being held to ransom by angry Frenchmen, I have been unable to record a show for you this month, meaning you will have to wait a little longer before hearing my dulcet tones again.

But never fear! Instead I have brought you a serious serving of beats and bass courtesy of my fellow Exeter dwellers - none other than the South West's premier breaks duo, Ben and Lex. Residents at Beatz and Bobz, the UK's longest-running breaks event, and with an ever-growing string of releases to their name, the boys are mainstays on the circuit.

2009 has seen them finally break through to national and international fame after wowing the masses at Breakspoll at the beginning of the year and knocking people's socks off at Glade this 'summer'. It's a bit of a cliché I know, but the lads are definitely in the running for the 'busiest men in breaks' award as attested to by their packed schedule and regular slots on NSB Radio, SouthWestUnderground (SWU) and Phonic FM to name a few.
So, suck back a cider and get ready for some serious RAVE ACTION West Country style, and if you like what you hear, make sure you check out Benadlex.co.uk.

I'll be back with you next month with some extra-special sounds, so keep it locked!

We hope you enjoy the show and remember, we are always looking your feedback on our Podcasts. So if you have any suggestions, please email Productionteam@harderfaster.net
HarderFaster.net Present Voodoobass AUG 2009 by HarderFaster
Click for full details, tracklisting and how to subscribe to the podcast
Benny.