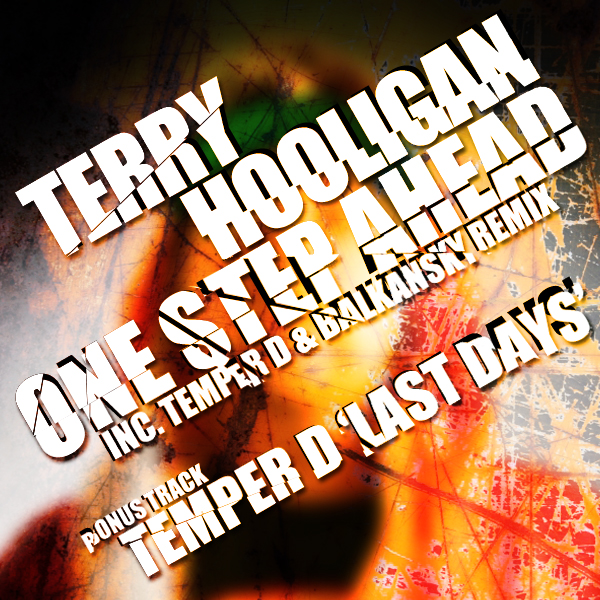 Terry Hooligan b/w Temper D 'One Step Ahead EP' [APEM031] by apemusic
BUY FROM BEATPORT
It's Bass music time again!!!!
We have a very special bass heavy release for you this time in the form of 3 tracks from the mighty bassmonkey himself , BASS=WIN head honcho Terry Hooligan and the ever awesome due Mr Temper D & Balkansky (SuicideDub etc)
Mr Hooligan has turned in a ruff n ready short sharp blast of bass music switch up mayhem. 'One Step Ahead' gets stright to the point and never bloody leaves!!
Taking it into realms of facemelt it never thought it would go, 'One Step Ahead' has been torn a new arsehole by none other that Temper D and the bulgarian badman Balkansky. Huge drums & screwface bass of the highest proportions makes for a surefire winner. Be warned...if you like you're bass heavy and ya beats hard then this is most definitely one to tickle your fancy/back passage/mum (delete as applicable)
To round things off the ever cool Temper D has given us his track 'Last Days' as a lil bonus bizzle and we love it. A very cool little chunk of electro 4/4 dubsteppy party action!
Benny.